Up to 25cm of snow fell in some areas – although most places saw considerably less than this – in heavy falls on Thursday night and early on Friday morning.
The border region of Alsace saw the most snow, with towns including Strasbourg and Mulhouse blanketed in white.
A wider areas of northern France including Paris is forecast to get light snow over the weekend.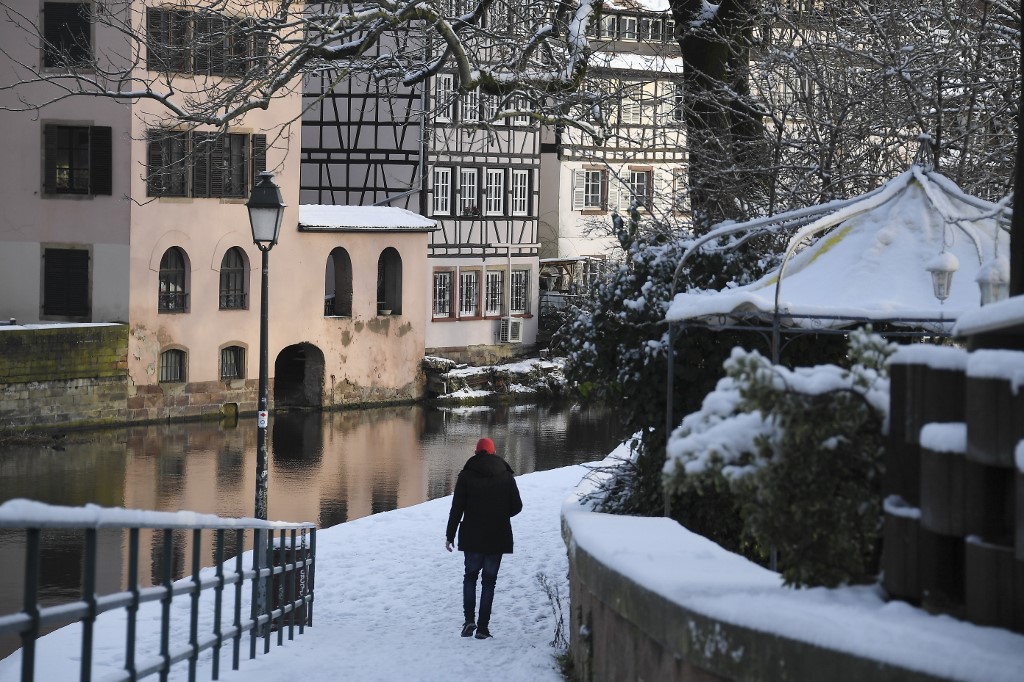 A man walks through the snowy streets of Stasbourg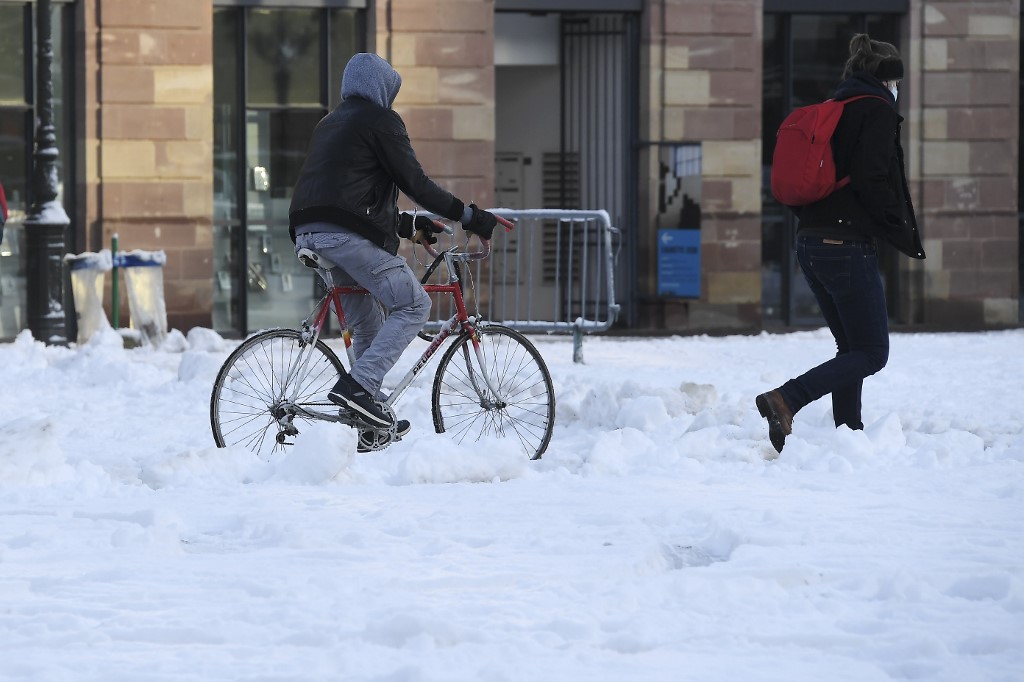 This enterprising cyclist is not deterred by the snow in Strasbourg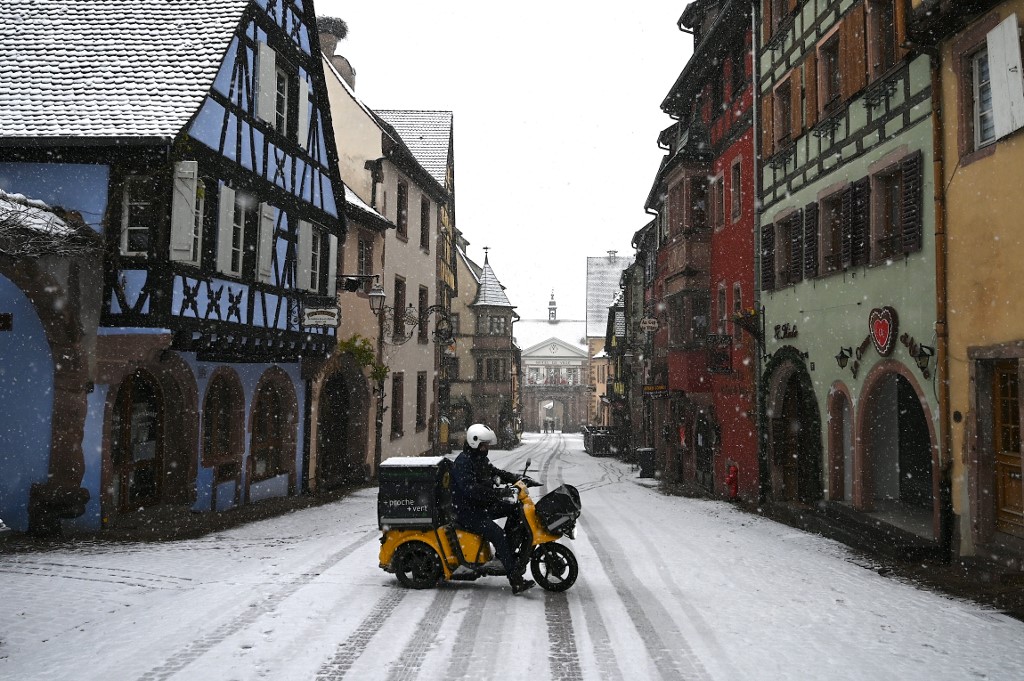 The Alsace village of Riquewihr seen through falling snow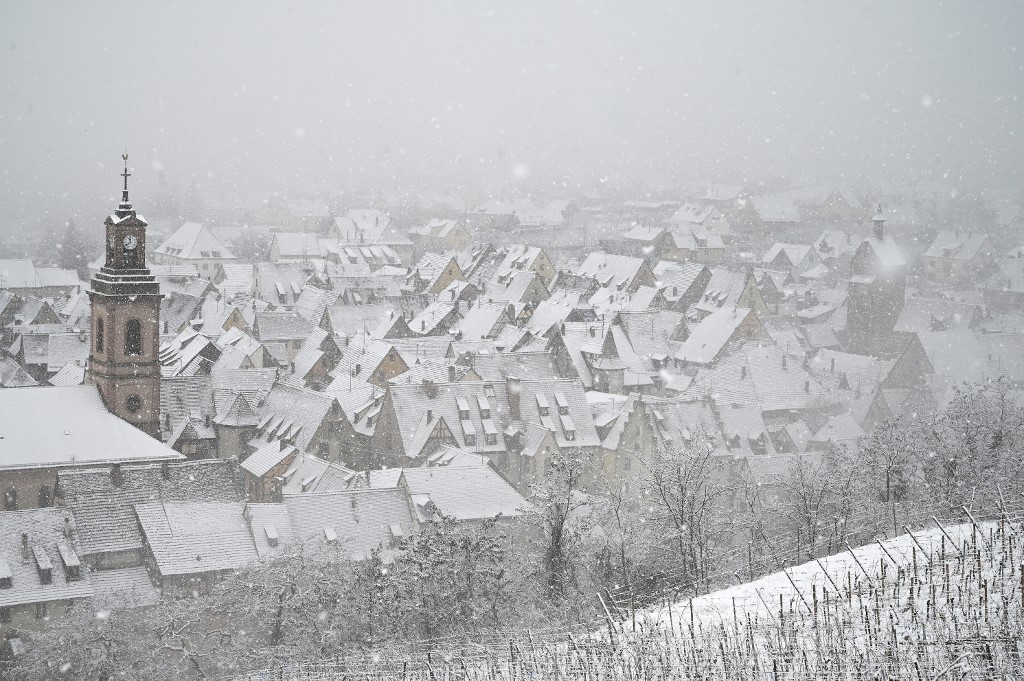 Riquewihr and its vineyard dusted in snow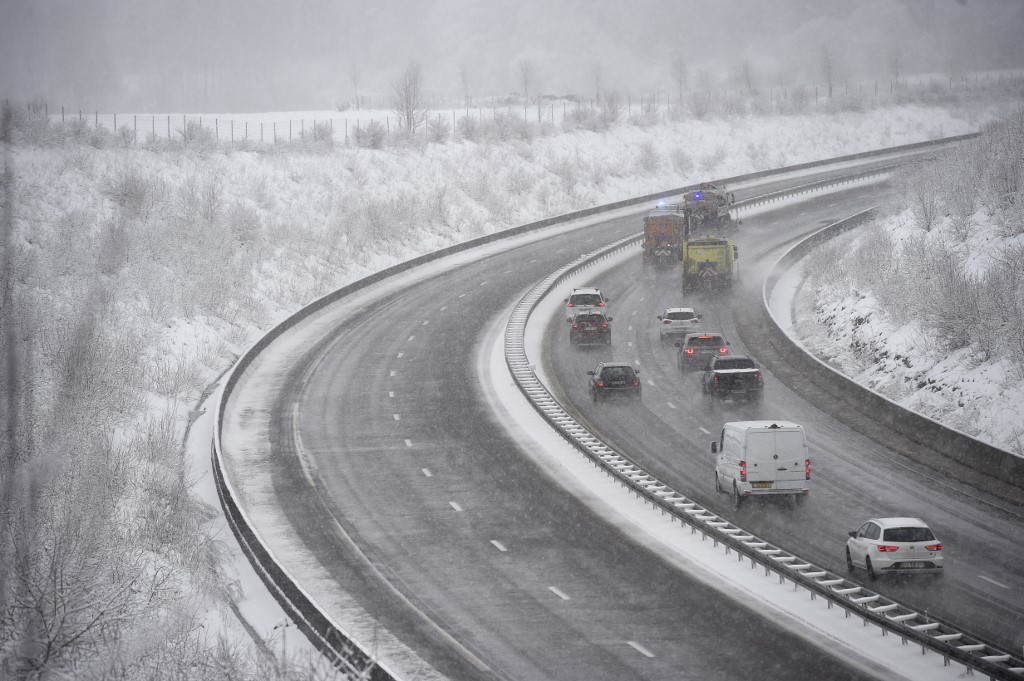 Gritters keep the roads passable in Angervillers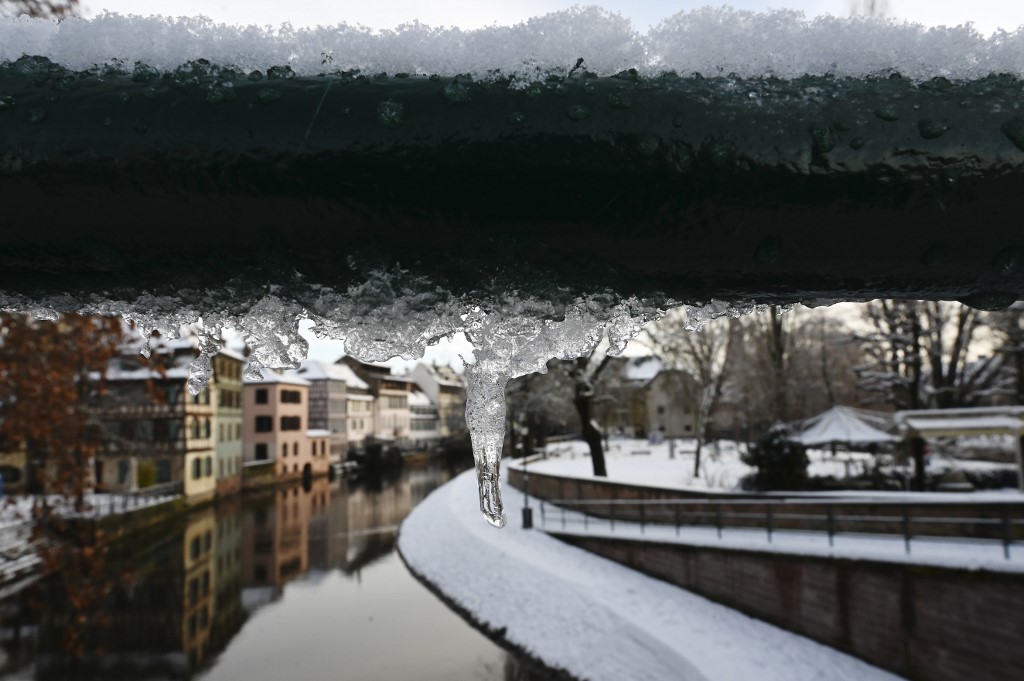 The Petite-France district of Strasbourg in the grip of a deep freeze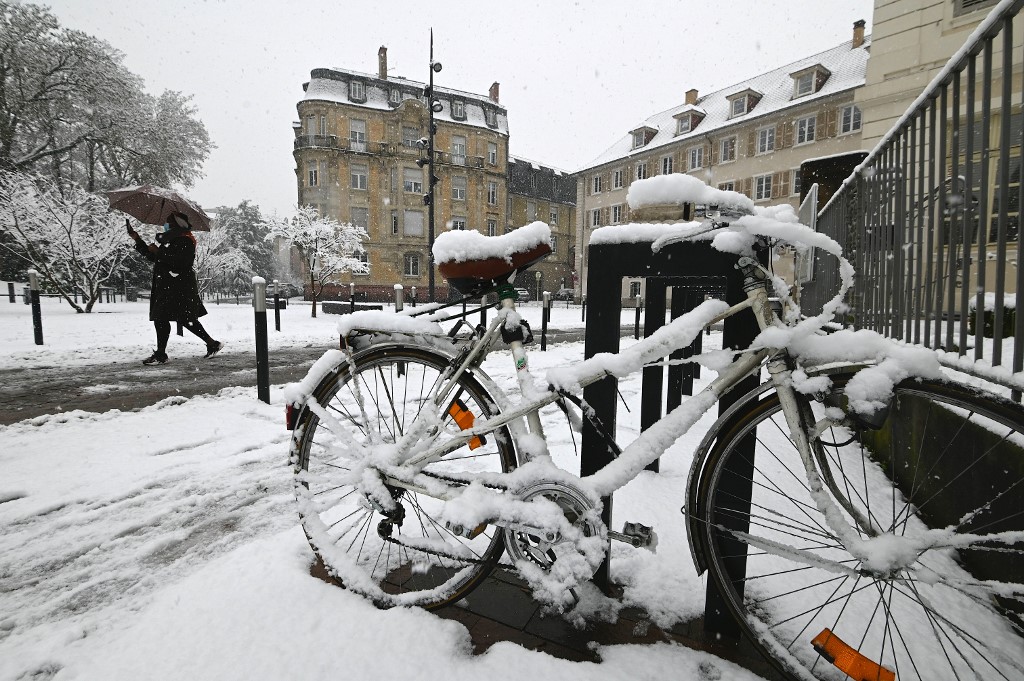 The border town of Mulhouse with thick snow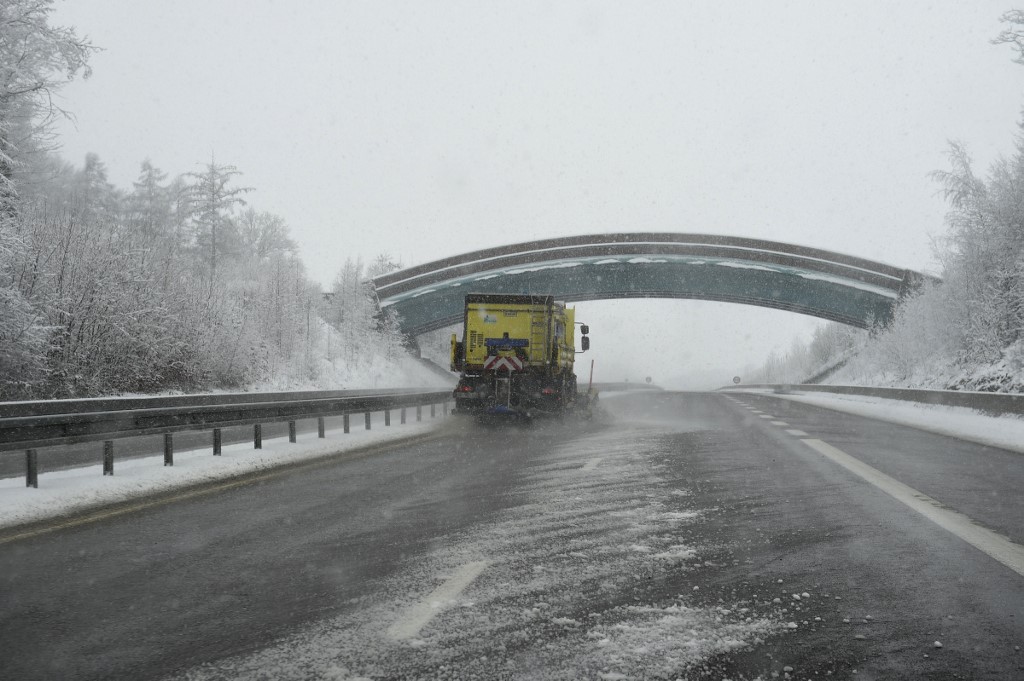 Snow ploughs were out near Angervillers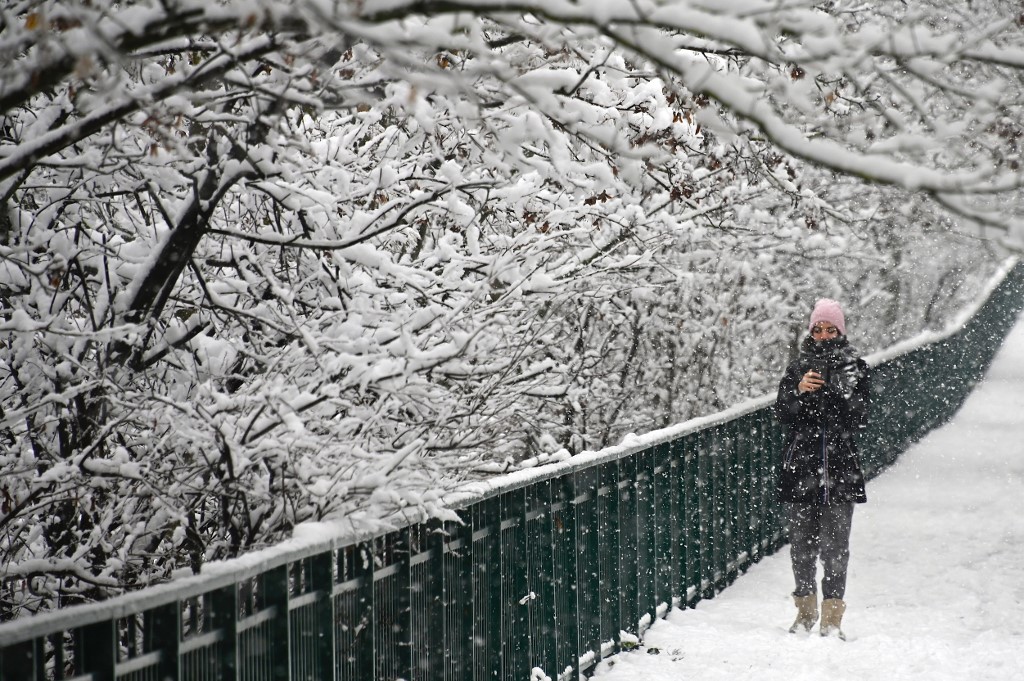 A woman photographs the snow-covered trees in Mulhouse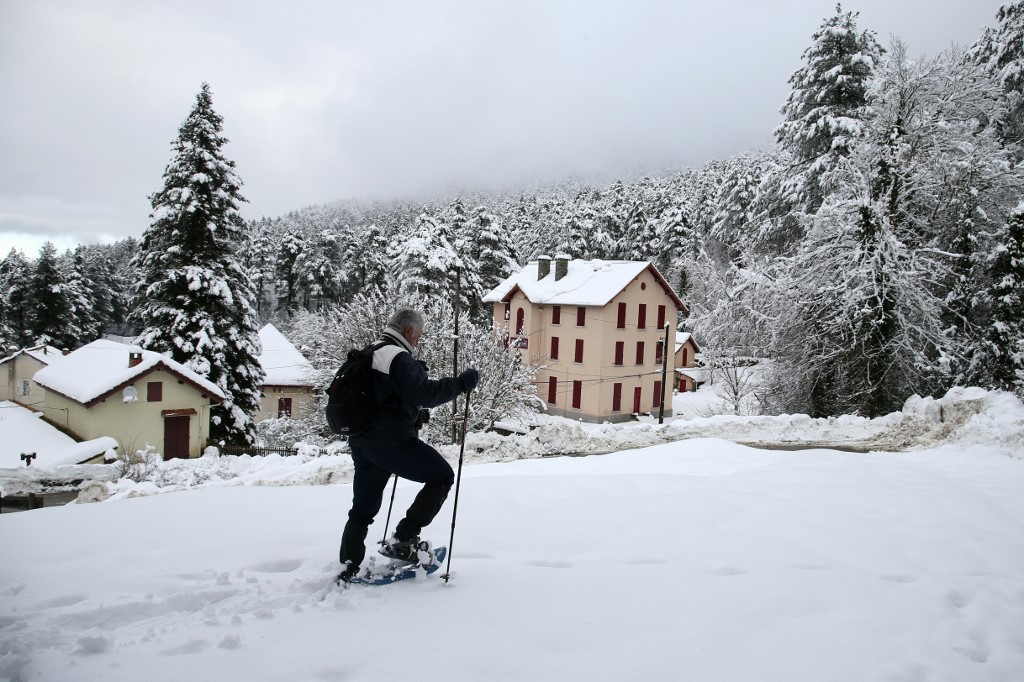 Snow also fell on the island of Corscia earlier in the week