For members
EXPLAINED: What does laïcité (secularism) really mean in France?
Often at the centre of heated debates, France's state secularism is not always clearly understood by either its proponents or critics. Here's a look at what "laïcité" really means.
Published: 23 November 2020 16:47 CET
Updated: 23 December 2021 11:58 CET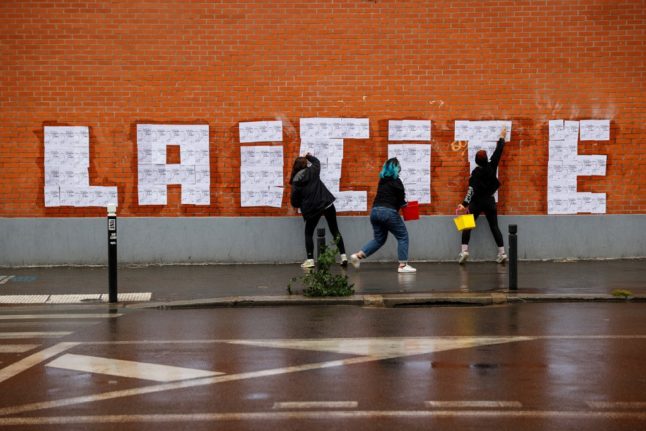 Three feminist activists placard posters of a drawing by French cartoonist Charb to read " Laicite " in Montreuil, on October 20th, 2020. Photo: AFP
For members
Can France's Constitution be changed to add the right to abortion?
In the wake of the American Supreme Court's decision to end abortion rights for women in the US, French politicians from the centre and the left say they will move to have the right to terminate pregnancy enshrined in France's Constitution - so how easy is it to amend the Constitution in France?
Published: 28 June 2022 13:50 CEST