From snooty Parisians to lazy southerners, French people have plenty of stereotypes about their country's regions, some of which have a basis in truth and some are outrageous character assassinations.
One of the most persistent stereotypes about the northwestern region of Brittany is that it rains all the time. It is nationally recognised for its wet climate, especially during winter and autumn months.
READ ALSO Grumpy Parisians and drunk northerners – French regional stereotypes explained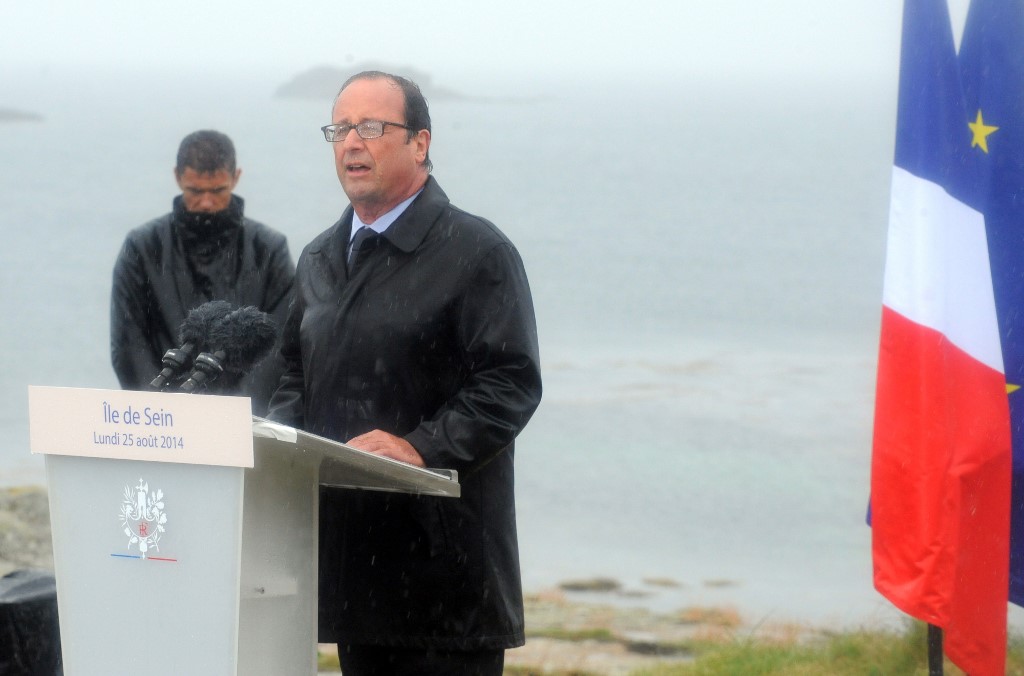 Former president François Hollande making the classic mistake of giving an outdoor speech in Brittany. Photo: AFP
But is Brittany really that much wetter than the rest of France?
A cursory glance at the average rainfall around France would suggest that Brittany's reputation is well earned.
The north west of France gets 824mm of rain a year, considerably more than most other parts of the country.
However it is not the rainiest area – that title goes to the south west which sees 1020mm per year, although its data is slightly skewed by the very damp city of Biarritz.
On average, the north west of France receives 824mm of rain a year, compared to 750mm in the north east, 638 in central France and 731 in the south east.
Of course, north west France consists of more than just Brittany – but guess which city topped the charts? That's right, it was Brittany's beloved Brest.
But these figures relate to how much rain falls, when we look at the figures for rainy days, the north west tops the table.
Southern France tends to see fewer rainy days, but when it does rain the storms can be torrential, increasing the annual total rainfall.
In the north west, however, you're more likely to see dull grey days of light rain and drizzle.
In total, north west France has 126 rainy days a year, or roughly one day of rain for every three days of the year. The north east and south west are not far behind with 120 days each, while central France comes in at 112 days a year. But if you really want to avoid the rain you need to head to south east France, which sees just 75 days of rain a year, or roughly one rainy day in every five.
Historically, at least, Brittany seems to have earned the title of rainiest French region. But because we live in a rapidly changing world, this might soon cease to be the case.
As regional weather shifts with climate change, average rainfall across France has started to alter.
According to Météo France, between 1959 and 2009, precipitation in the northern half of the country increased, while southern territories saw a drop. This trend is especially strong in the north east, which saw a sweeping increase in rainfall. By comparison, the north west had only a patchy increase.
While it may be years before climate change allows north eastern departments like Doubs or Meurthe-et-Moselle to catch up with Brittany's impressive precipitation statistics, the accelerating impacts of climate change suggest that rainy region will someday lose its crown.
For now, at least, Brittany holds its crown which has lead to the fabulously earthy northern phrase il pleut comme vache qui pisse – it's raining like a pissing cow – as well as the slightly defensive En Bretagne, il ne pleut que sur les cons – in Brittany, it only rains on morons.
By Bella Dally-Steele