Tell us: What are your questions about coronavirus in France?
It's easy to get lost in the whirlpool of coronavirus information that is circulating online.
Published: 3 March 2020 14:38 CET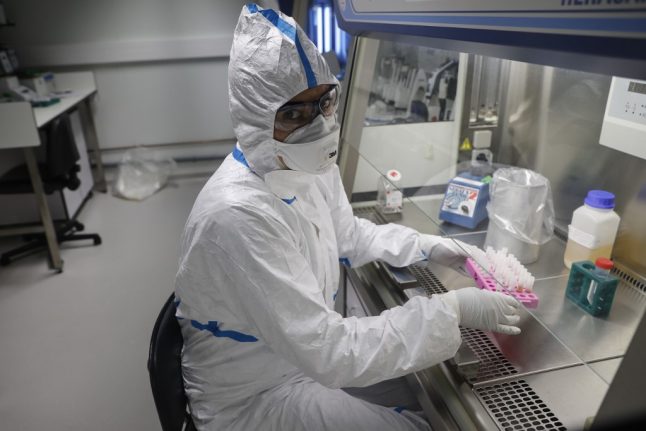 Photo: AFP
Send us your questions and we will help separate myths from facts.
Loading…
French doctors to stage more strikes in February
General practitioners in France are planning another industrial action that will see doctors' offices closed as they call for better investment in community healthcare.
Published: 1 February 2023 10:13 CET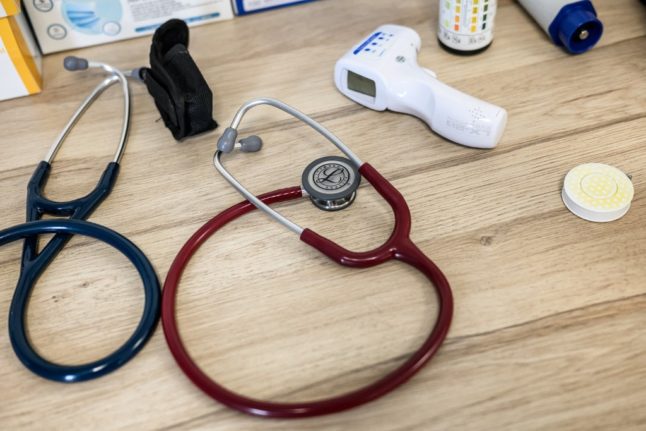 Primary care doctors in France announced plans to strike again in February, after walkouts in December and over the Christmas-New Year holidays in early January.
The strike will take place on Tuesday, February 14th, and it comes just a few weeks ahead of the end-of-February deadline where France's social security apparatus, Assurance Maladie, must reach an agreement to a structure for fees for GPs for the next five years.
Hospital doctors in France are largely barred from striking, but community healthcare workers such as GPs are self-employed and therefore can walk out. 
Their walk-out comes amid mass strike actions in February over the French government's proposed pension reform. You can find updated information on pensions strikes HERE.
Previous industrial action led to widespread closures of primary care medical offices across the country. In December, strike action saw between 50 to 70 percent of doctor's surgeries closed.
READ MORE: Urgent care: How to access non-emergency medical care in France
New concerns among GPs
According to reporting by La Depeche, in the upcoming strike in February primary care doctors will also be walking out over a new fear – the possibility of compulsory 'on-call' hours.
Currently, French GPs take on-call hours on a voluntary basis. Obligatory on-call time for primary care doctors was scrapped in the early 2000s after GPs mobilised against the requirement.
However, representatives from the Hospital Federation have called for it to be reinstated in order to help relieve emergency services.
Additionally, GPs are calling for Saturday shifts to considered as part of their standard working week, in order to allow for a two-day weekend.
Striking primary care doctors are more broadly calling for actions by the government and Assurance Maladie to help make the field more appealing to younger physicians entering the profession, as the country faces more medical deserts, and for working conditions to be improved.
Those walking out hope to see administrative procedures to be simplified and for the basic consultation fee – typically capped to €25 – to be doubled to €50.
In France patients pay the doctor upfront for a visit, and then a portion of the fee is reimbursed by the government via the carte vitale health card.