For members
EXPLAINED: Why petting cows at the farm show is crucial for French politicians
Farmers represent less than five percent of France's workforce, yet for any French presidential hopeful a trip to the agriculture show and some time petting cows is crucial. Ingri Bergo went along to find out why.
Published: 25 February 2020 10:27 CET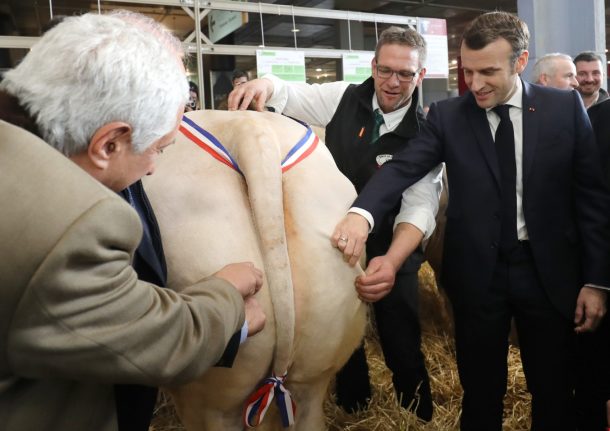 French President Emmanuel Macron made sure to honour the finest cattle present at the fair. Photo: AFP
For members
Apéro to digestif: What to expect from every step of a French dinner
Whether it's Christmas dinner with your French in-laws or a meal with some new friends or neighbours, after you have been in France for some time you will probably be invited for dinner in a French home - so what should you expect and what manners do you need to know about? 
Published: 29 November 2022 10:42 CET