For members
Why do the French eat so much seafood at Christmas?
If you've spent time in France over Christmas one thing you're likely to have noticed is the amount of fish and seafood that is around, so what are the roots of this festive tradition?
Published: 23 December 2019 14:30 CET
Updated: 13 December 2022 10:58 CET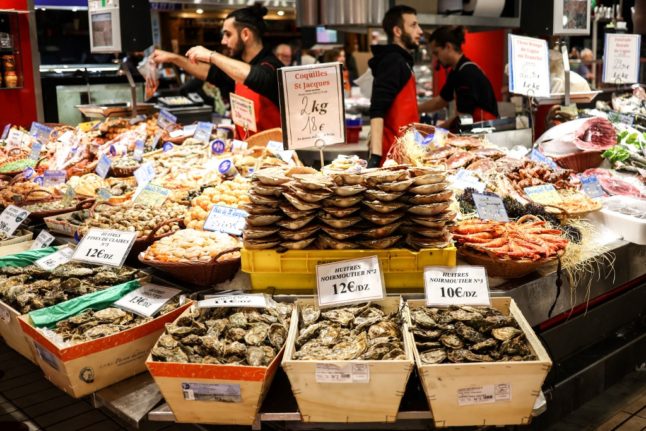 Seafood on sale at a market in Toulouse. Photo by Charly TRIBALLEAU / AFP
For members
Bio, artisan and red label: What do French food and drink labels really mean?
From home-made to made in France, organic to artisan, AOP to Red Label - French food and drink products have a bewildering array of different labels and quality marks - here's what they all mean.
Published: 26 January 2023 17:01 CET
Updated: 27 January 2023 08:27 CET