For members
'We don't have a choice': French unions explain why they've brought France to a halt
With much of France at a standstill on a second day of a nationwide strike against pension reforms four of the country's biggest unions tell The Local why their cause justifies the huge level of disruption.
Published: 6 December 2019 09:40 CET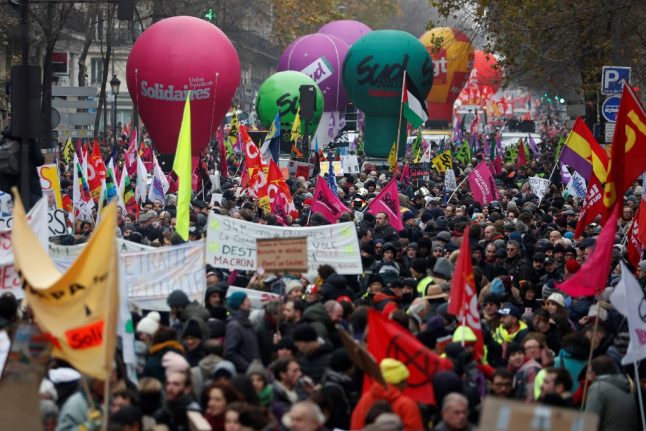 Unions say striking is their only option. Photo: AFP
Macron faces strike as French unions flex muscles
French schools, trains and businesses are set to be affected on Thursday by the first major strike called since the re-election of President Emmanuel Macron in April, as unions push for wage hikes and the end of planned pension reform.
Published: 29 September 2022 08:44 CEST