For members
Yellow vest anniversary protests: The parts of Paris you might want to avoid on Saturday
Saturday marks the one-year anniversary of the 'yellow vest' protest movement and there will be demonstrations across France, but particularly in Paris. Here's where the protests are set to take place.
Published: 16 November 2019 08:02 CET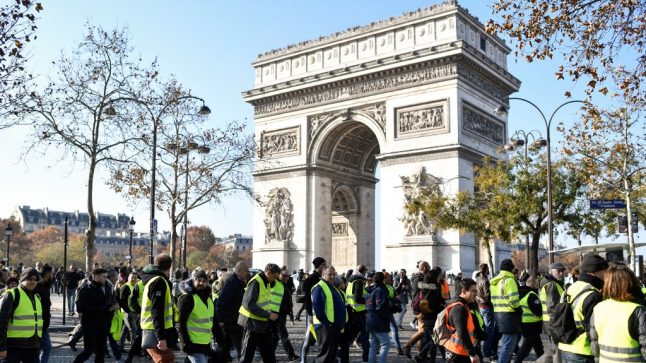 Photo: AFP
What happened to the rioters who trashed the Arc de Triomphe during yellow vest violence?
A court in France has finally handed out sentences to some of those involved in the vandalism and theft at the Arc de Triomphe in December 2018 - when 'yellow vest' violence in Paris shocked the world.
Published: 26 March 2021 10:05 CET
'Yellow vest' protesters clash with police by the Arc de Triomphe on December 1st 2018 in Paris. Photo: Abdulmonam EASSA / AFP