For members
What you need to know about PACS v marriage in France
The institution of PACS (a civil partnership) is more than 20 years old and thousands couples in France have registered for one. But what is a PACS and how is it different from getting married?
Published: 15 November 2019 09:44 CET
Updated: 18 January 2022 12:12 CET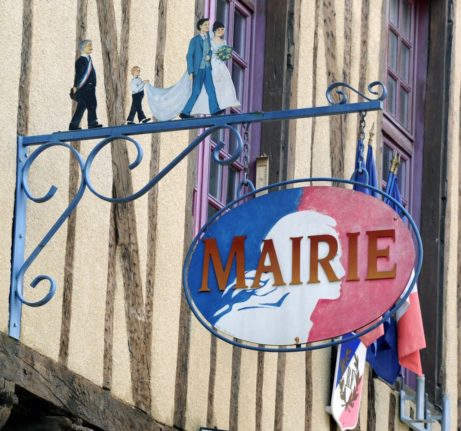 The sign of the Mirepoix's city hall, bearing figurines representing a just married couple, hung above the entrance of the city hall. (Photo by PASCAL PAVANI / AFP)
For members
Everything you need to know about your vital French 'dossier'
It's a crucial part of life and an incomplete one can bring about a whole world of pain - here's what you need to know about your French dossier.
Published: 3 February 2023 11:09 CET