For members
Gilets Jaunes plan 'festive blockade' at French airports this weekend
After a big day of protests on May 1st, the 'yellow vests' look set for a more subdued weekend in France. However some members of the anti-government have plans for France's airports which could disrupt travellers. Here's what they have in store for Act 25.
Published: 3 May 2019 17:02 CEST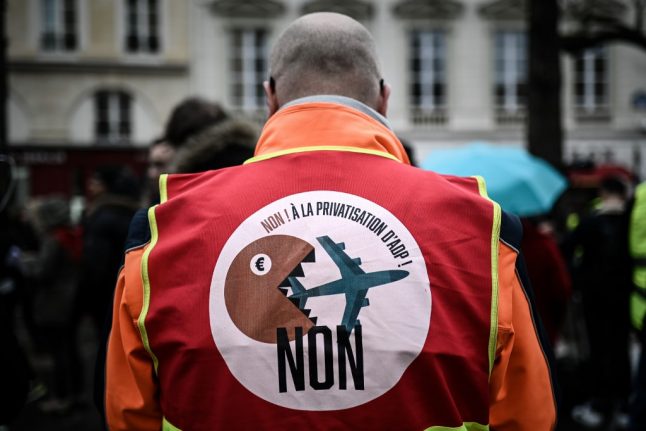 A protester wears a vest reading 'No to the privatisation of ADP' (Paris Airports) during a 'yellow vest' demonstration. File photo: AFP
Snobs, beaches and drunks – 5 things this joke map teaches us about France
A popular joke 'map' of France has once again been widely shared on social media, sparking endless jokes at the expense of certain regions of France.
Published: 5 July 2021 12:45 CEST
Updated: 6 July 2021 09:45 CEST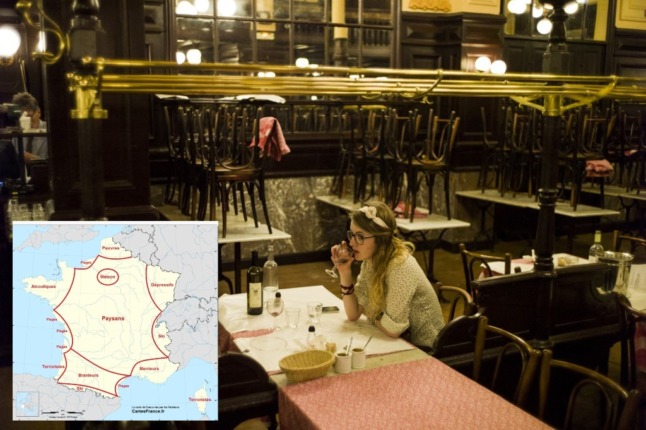 Image AFP/cartesfrance.fr