For members
How sick leave in France compares to the UK, the US and the EU
Sick leave can vary dramatically country by country. Here we compare what rights workers have in France compared to those in the UK, US and across the EU.
Published: 12 March 2019 09:02 CET
For members
Mutuelles: Why is French health insurance getting more expensive?
France's top-up health insurance 'mutuelles' have been getting steadily more expensive in 2020. Here's a look at what's changing, why and who is the worst affected.
Published: 8 October 2020 16:04 CEST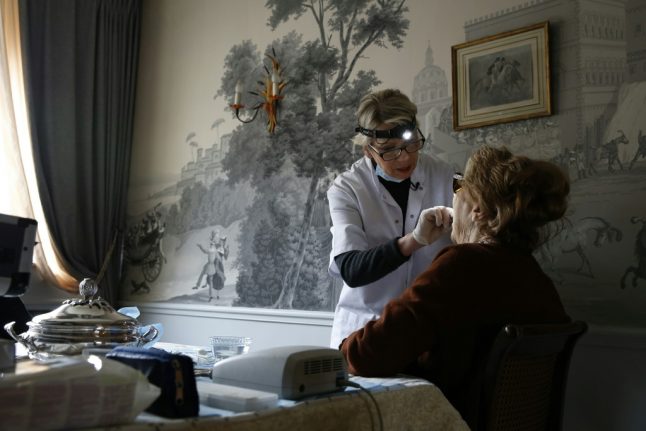 A dentist is checking the teeth of an elderly lady in a nursing home in Paris. Photo: AFP