For members
La Chandeleur: The day the French get superstitious and go crazy over crepes
Find out how and why February 2nd can be the most crêpe-themed day of your life in France.
Published: 1 February 2019 16:55 CET
Updated: 1 February 2022 08:51 CET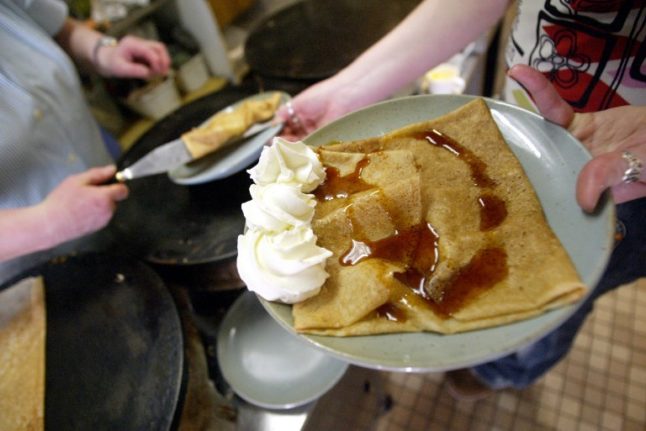 It's the French pancake day. Photos: AFP
For members
Bears, lemons and pig-squealing: 9 of France's strangest festivals
From pig-squealing competitions to men in bear suits, these are some of France's most bizarre traditional festivals.
Published: 5 December 2022 11:05 CET