For members
Members' Q&A: Why are so many shops in France closed on Mondays?
Pose your burning questions about France and the French and we'll try and answer them. Here we look at why those "fermé" signs go up on Mondays in France when every other country is starting the week.
Published: 19 April 2018 15:47 CEST
For members
Mutuelles: Why is French health insurance getting more expensive?
France's top-up health insurance 'mutuelles' have been getting steadily more expensive in 2020. Here's a look at what's changing, why and who is the worst affected.
Published: 8 October 2020 16:04 CEST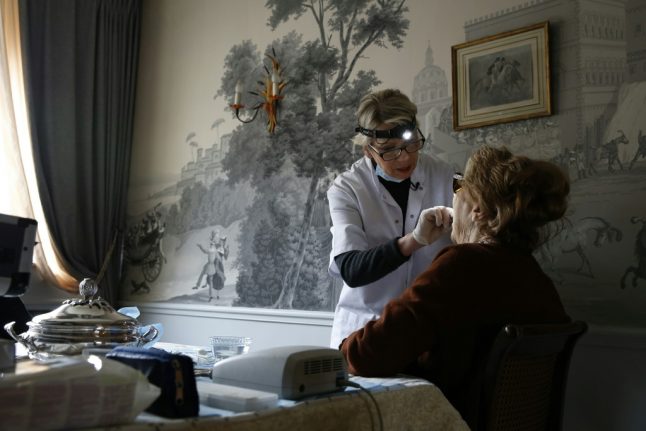 A dentist is checking the teeth of an elderly lady in a nursing home in Paris. Photo: AFP