For members
French language dilemmas: Is it really rude to say 'Bon appétit' in France?
It's one of those phrases that even non French-speakers will know, and it's widely used around the globe at the start of a meal, but is it really true that French people consider it rude and uncouth?
Published: 20 December 2017 17:00 CET
Updated: 7 September 2022 09:44 CEST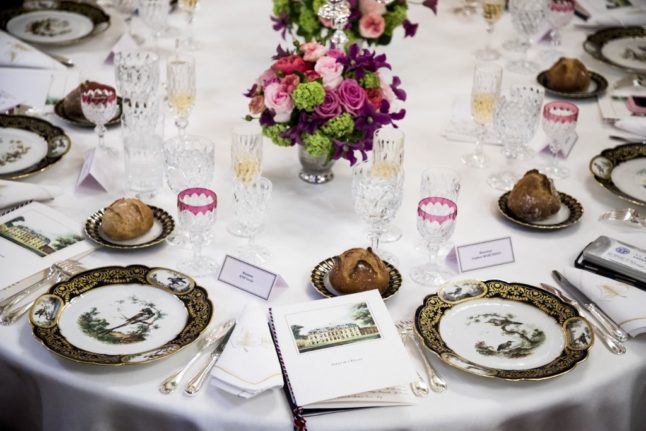 Should posh dinners start with a 'bon appetit'? Photo by Christophe Petit-Tesson / POOL / AFP)
Does Beaujolais Nouveau wine deserve its bad reputation?
Beaujolais Nouveau wine suffers from a number of negative stereotypes - but are these rumours more fiction than fact?
Published: 17 November 2022 11:17 CET