For members
'It's like the Wild West': Tales of life in rural France during the hunting season
If there's one thing that ruins the peace, tranquility and the feeling of safety for those living in rural France, it's the "sport" of hunting. Readers tell The Local how they are forced to take cover to avoid the stray bullets.
Published: 27 August 2018 15:44 CEST
Updated: 18 September 2020 16:10 CEST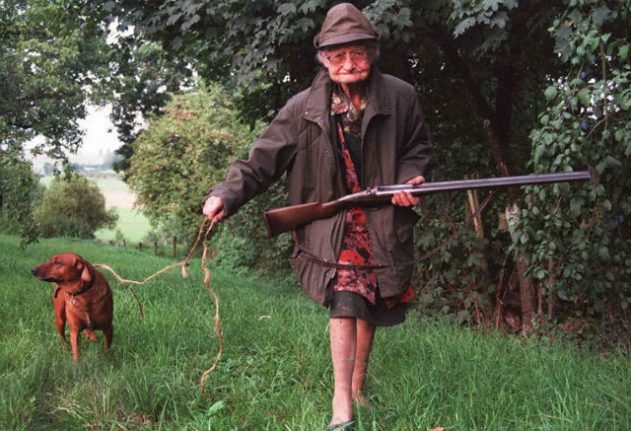 ARCHIVE Photo: AFP Picture dated 29 August 1996 of 90-year-old Anna Chaillard, still an active boar hunter walking with her dog Titi in the surroundings of Huanne, central France.