For members
Flying bells and giant omelettes: Eight ways the French celebrate Easter
Food, drink, family gatherings and egg hunts all feature at Easter in France - plus some more unusual traditions.
Published: 15 April 2019 12:35 CEST
Updated: 13 April 2022 12:12 CEST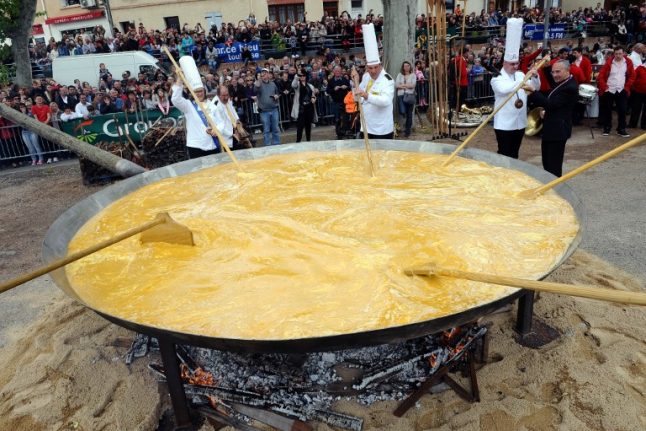 The Bessieres giant Easter omelette. Photo: AFP
For members
Bears, lemons and pig-squealing: 9 of France's strangest festivals
From pig-squealing competitions to men in bear suits, these are some of France's most bizarre traditional festivals.
Published: 5 December 2022 11:05 CET