For members
La Chandeleur: Why do the French eat crêpes on February 2nd?
It's La Chandeleur on Sunday - the day when France goes pancake mad. But there are certain very particular ways to eat your crêpe, according to French tradition.
Published: 2 February 2020 06:05 CET
Updated: 2 February 2020 07:31 CET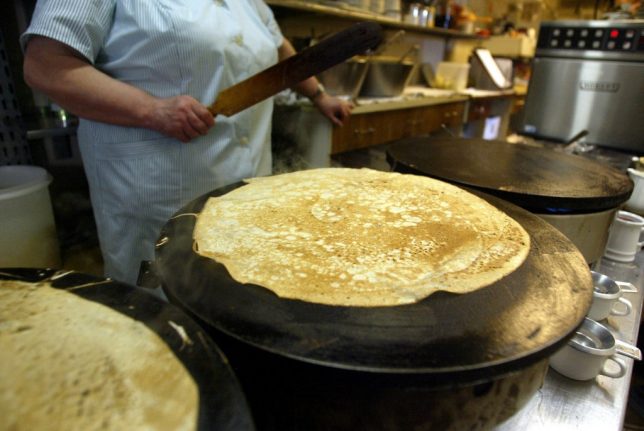 You can't just eat this delicious crêpe - you need the superstitions too. Photo: AFP
For members
Bio, artisan and red label: What do French food and drink labels really mean?
From home-made to made in France, organic to artisan, AOP to Red Label - French food and drink products have a bewildering array of different labels and quality marks - here's what they all mean.
Published: 26 January 2023 17:01 CET
Updated: 27 January 2023 08:27 CET