For members
Galette des Rois: Everything you need to know about France's royal tart
French families mark the end of the festive season by scoffing down a pastry fit for kings. Here's the story of the Galette des Rois - a tart that can make you feel like royalty.
Published: 5 January 2020 21:17 CET
Updated: 6 January 2023 10:49 CET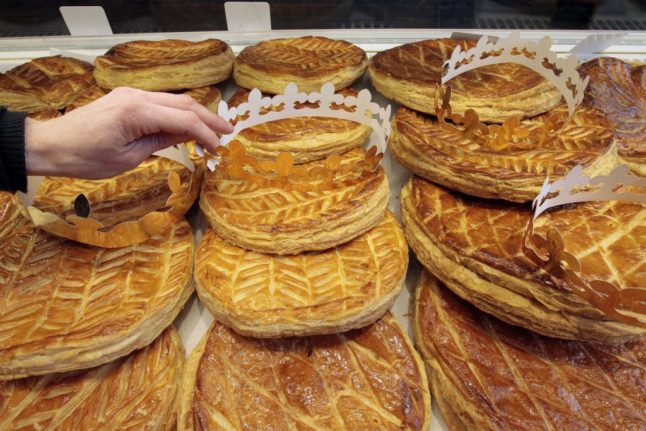 A woman puts a crown on a traditional "galette des rois" (King cake)(Photo by JACQUES DEMARTHON / AFP)
For members
Bio, artisan and red label: What do French food and drink labels really mean?
From home-made to made in France, organic to artisan, AOP to Red Label - French food and drink products have a bewildering array of different labels and quality marks - here's what they all mean.
Published: 26 January 2023 17:01 CET
Updated: 27 January 2023 08:27 CET