For members
Ten French Unesco sites you haven't heard of but need to visit
After France was awarded two new World Heritage sites at the weekend The Local has dug up some of the country's least known gems on a list that now boasts 41. How many of these have you heard of?
Published: 6 July 2015 09:52 CEST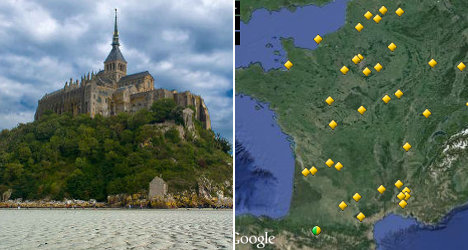 Everyone knows Mont Saint-Michel but what about some of France's more unknown Unesco World Heritage sites? Photo: AFP/Unesco
For members
Heatwave: 6 of the coolest places in France
From caves to catacombes, lakes to France's coldest village - if you're not a fan of the heat, here are 6 places you can go to stay cool this summer.
Published: 13 June 2022 16:57 CEST
Updated: 23 July 2022 06:53 CEST